AB7OC-Michael E. Califf,Sr.'s Website
This will be where I put information and pictures of the Ham Radio kits I have constructed.
---
I have been a Ham the second time around since 1994 and am, at present time an Extra Class.Callsigns have been, WB7EAV KC7GSR AB7OC
I like to build kits, primarily for QRP use, and it seems to be great therapy, and quite a rush when, after you have built them, you connect them up and they actually work.
---
---
---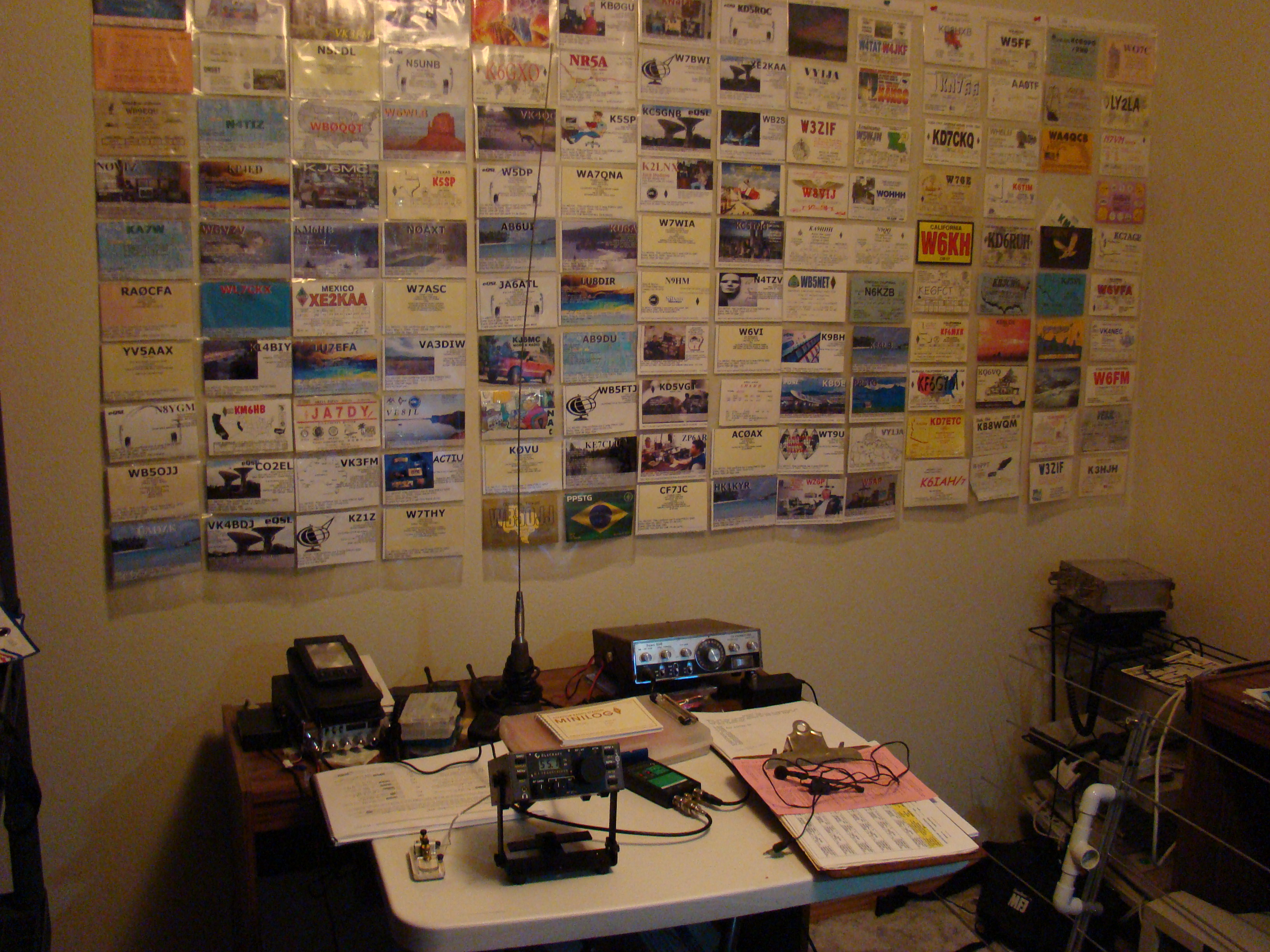 This is a picture of the back wall of my Hamshack showing QSL Card Wall in the background and an Elecraft K1 all set up to do QRP on the white table.
---
Email Me!